HUNGAROTHERM
International Trade Exhibition for Heating, Ventilation, Air Condition Technology and Sanitation
29 March – 2 April 2023
SAVE THE DATE
APPLICATION WITH DISCOUNT UP TO 30th JANUARY 2023!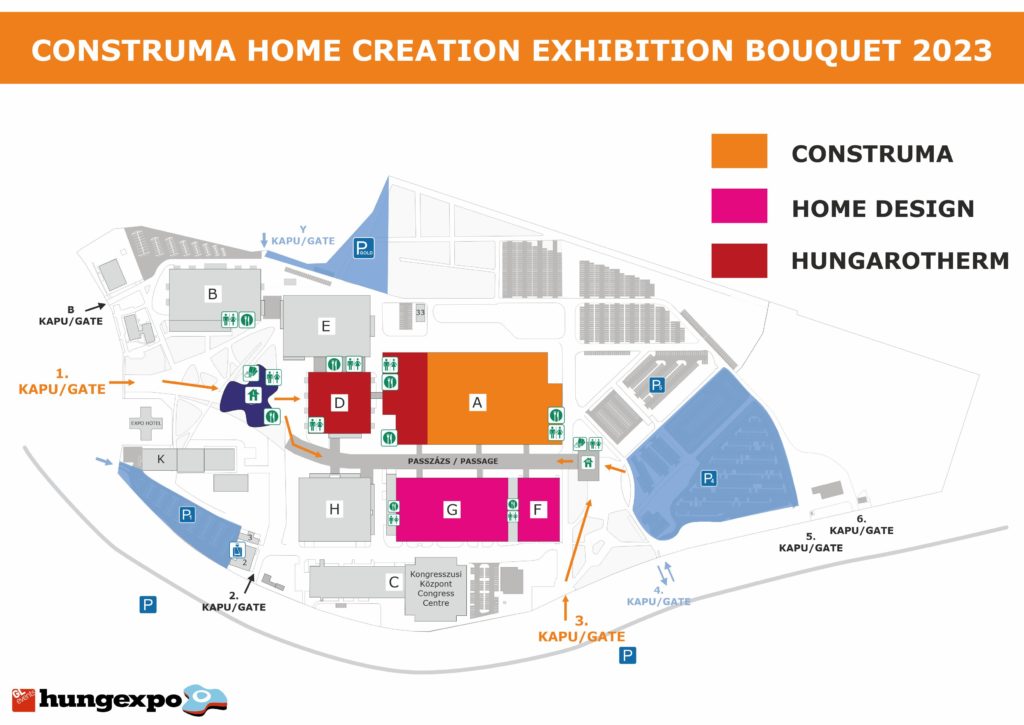 CONSTRUMA, the top event of Hungarian construction industry and the leading home creation exhibition bunch in the Central-Eastern European region will offer good chance for construction industry, building engineering and interior design industry, furniture industry to introduce themselves and present their novelties in Hungary at HUNGEXPO Budapest Congress and Exhibition Center.
The CONSTRUMA bouquet is one of the engines for the development of the sector: it not only presents the innovations of the industry, but also foresees the development directions, helps the professionals in orientation and professional training. Concentrated market, excellent opportunity for professional recharging, concluding deals.
Hungary's largest building engineering exhibition HUNGAROTHERM is held biennially as part of the CONSTRUMA home creation assortment. The event's key themes are heating, ventilation and solar technology as well as renewable energies (RENEO). The novelties of other building engineering themes are also highly represented. The manufacturer's showcases are accompanied by high-end additional programmes, which attract a lot of visitors as well. The 2023 exhibitions focus on building engineering solutions, renewable energy sources, digitalization and modernization.
HUNGAROTHERM is the summit of building engineering providers. In addition to the intensive presence of manufacturers, the competitions, meetings and programmes for building engineers, mechanics, fitters and future professionals also add to the event's attractiveness. The construction industry's new challenges have brought changes in the area of building engineering and renewable energies as well, so it's worth using the opportunity to present the latest trends and product lines for the widest possible audience in next spring's HUNGAROTHERM exhibition.
As a professional event, the accompanying program series, which deals with current or expected issues in the sector, provides guidance on the latest challenges to help professionals develop.
In 2023, the following issues are expected to be in focus:
innovative solutions in building engineering
digitalization – modernization – smart home
renewable energy
efficiency gains in the sector
circular economy
supply of specialists
In order to increase the number of professional visitors, we work in close cooperation with key professional partners, including the preparation of high-quality, meaningful, up-to-date professional programs.
---
THROWBACK CONSTRUMA 2020
The exhibition, which was postponed from spring to autumn due to the COVID-19 virus epidemic, with increased hygiene rules, was the most important business event in the industry this year. According to the Secretary of State for ITM, due to the changed circumstances, there is an even greater need for similar events than before. Due to the virus situation introduced new entry rules and new security standards which developed by the organizers were well examined. More: HERE