SAVE THE DATE!
29 MARCH – 2 APRIL 2023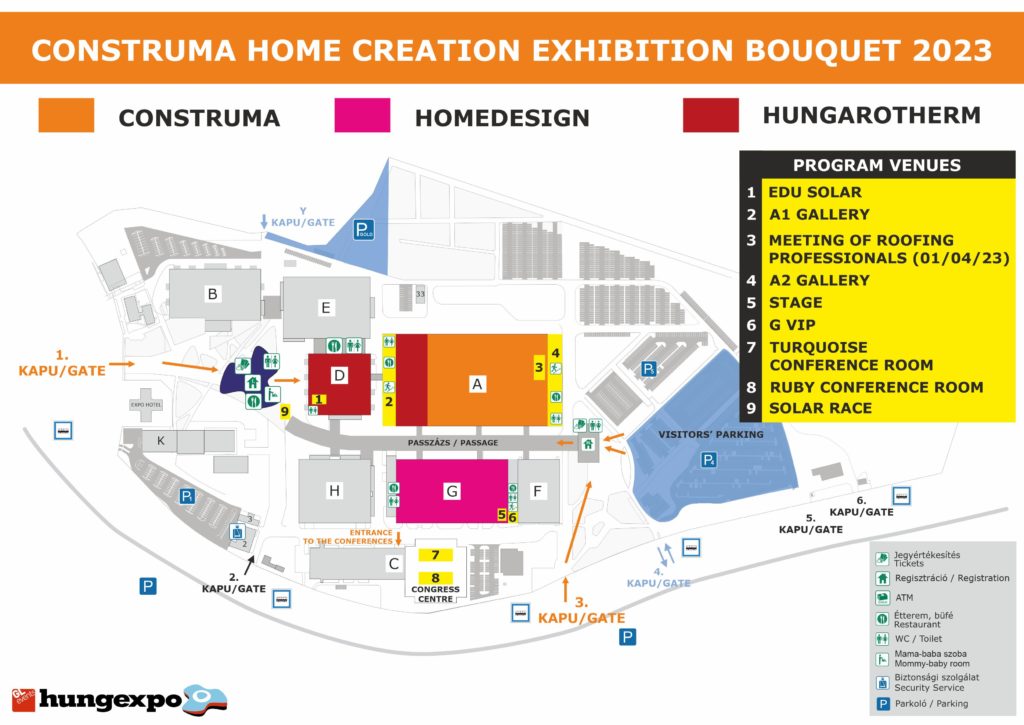 ---
HUNGAROTHERM 11TH TRADE EXHIBITION FOR HEATING, VENTILATION, AIR-CONDITION TECHNOLOGY AND SANITATION
THE BIENIAL MEETNG OF BUILDING ENGINEERING
Held biennially as a part of the CONSTRUMA exhibition bouquet, HUNGAROTHERM is Hungary's largest summit of building engineering. The exhibition's most prominent themes are heating, ventilation technologies, renewable energies and the novelties in other areas of building engineering.
Today's new challenges are bringing significant changes in the field of building engineering and renewable energy which focus on energy efficiency and smart homes. The companies appearing according to the main themes of the exhibition are also looking for answers to these challenges with new energy-saving products and solutions.
Beside the presence of manufacturers, the premium professional accompanying programmes are great attractions for visitors too. In 2023 innovative building engineering solutions, renewable energy sources, digitalization and modernization will be in the focus of attention.
In addition to the exhibitors' products and services, HUNGAROTHERM also attracts mechanical engineers, fitters and future professionals with programmes, competitions and meetings to increase the event's professional appeal. Facing new challenges, the construction industry is experiencing significant changes in terms of building engineering and renewable energy, so it's worth utilizing this opportunity to present the latest trends and products to the widest possible audience in next spring's HUNGAROTHERM exhibition.
---
RETROSPECTIVE


CONSTRUMA HOME-MAKING EXHIBITION B

OUQUET
6-10 APRIL 2022